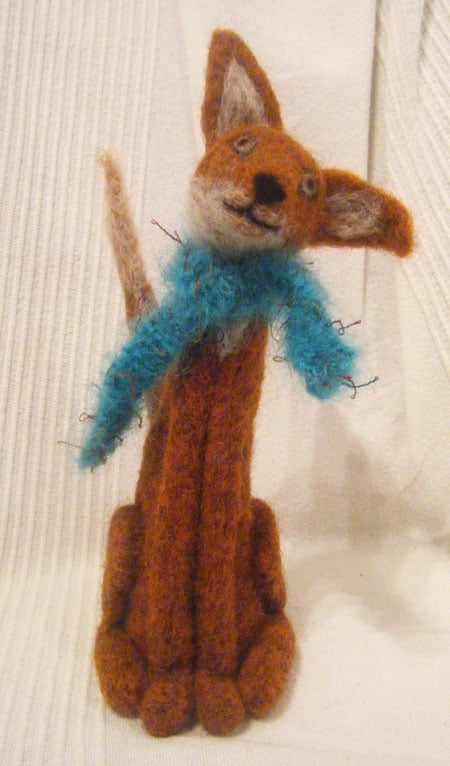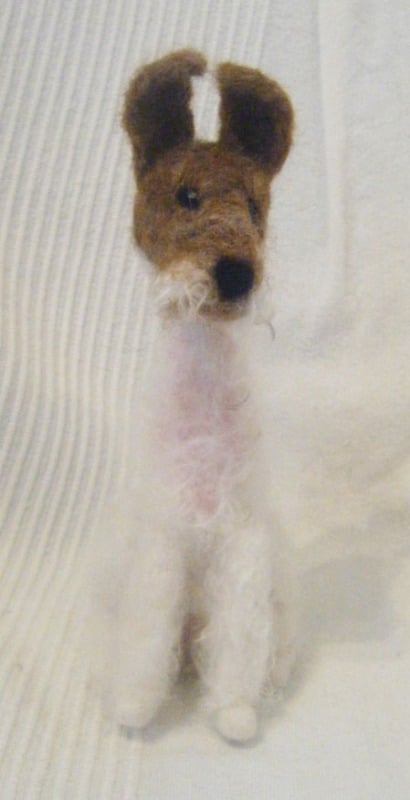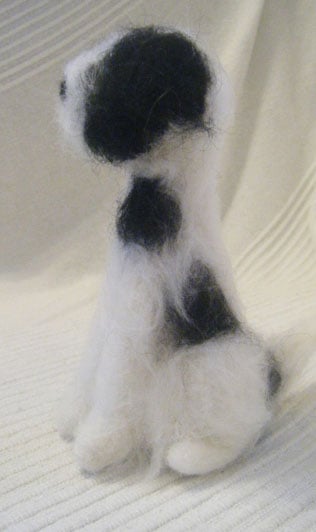 Clare says "I first discovered the wonderful art of felt making in early 2011 and its magic and versatility have captured my heart ever since.Having come from an engineering background I wasn't confident that I had enough creativity to develop this craft very far, but thankfully I have surprised myself! I am enjoying a journey of learning, experimentation and development. Currently I am working on enhancing my skills in Nuno felting – a process of joining fine silk/ cotton fabric with woollen fibres. When it comes to felt making the possibilities are endless!Every Cloud has given me the opportunity to bring my felt in to a commercial setting and I have been overwhelmed by the wonderfully positive feedback from customers. I love the excitement and challenge of receiving commissions and find them very rewarding.I am an active member of the International Felt-makers association, the Guild of Weavers, Spinners and Dyers and a friendly local felt group."
Clare can sometimes be seen demonstrating this fascinating craft at the shop - as she is also our lovely shop assistant!
Her needlefelted "pet portraits" are particularly popular with customers (see images above and below). If you bring in several photos of your pet then Clare can recreate him or her in wool, these make the perfect gifts for animal lovers! Prices from £35, please allow approx 4 weeks for the piece to be made (and book early to avoid dissapointment at Christmas as Clare's order book filled up in November last year!!) Please contact us for further details.